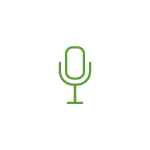 Lectures and profile analyzes
You as an entrepreneur are welcome to contact us for a lecture or to do one or more profile analyzes.
NOTICE OF INTEREST
If you want to book a lecture or have requests for training, workshop and analysis within a company or an organization, use the contact form below. Unfortunately, Thomas does currently not have the opportunity to handle requests from private individuals.
There are currently accounts on Instagram pretending to be me. These accounts are trying to scam you, do not comply with them. I would never ask for money.
@thomaseriksonwriter is the only valid Instagram account.