Surrounded by Narcissists
---
Surrounded by Narcissists is the fifth book by Thomas Erikson following the global success with Surrounded by Idiots, Surrounded by Psychopaths, Surrounded by Bad Bosses & Surrounded by Setback.
Thomas Erikson's entertaining and spot-on descriptions of human behavior has made his books in the Surrounded by book series a global phenomenon and a bestselling success.
In this book, he deepens our knowledge on narcissists' extreme self-preoccupation and egoism.
How does one become a narcissist? How do you live with a narcissist? Are you a narcissist? How can you, based on your behavior profile, handle a narcissist when he or she shows up?
The book depicts narcissistic behaviors and points towards its consequences – for every single one of us and for society at large. Everyday narcissism seems to be widely spreading. Is there even a limit of how self-centered we can become before it becomes something bad? Is the individual norm leading us to destructive egoism?
Surrounded by Narcissists is being published in the following languages.
Dutch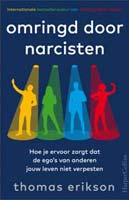 English (UK)
English (US)
Finnish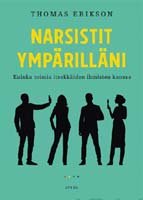 German
Hungarian
Lithuania
Norwegian
Polish
Slovak
Swedish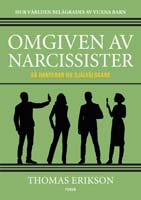 Get your own personalalized behaviour profile.
Take the 15-minute DISC test to better understand your personality type and behavioral style. The DISC assessment examines how an individual ranks in the four areas of behavior – Dominance, Influence, Stability and Compliance. Or, the four colours red, yellow, green and blue – if you prefer those.
Find out your personality type